About me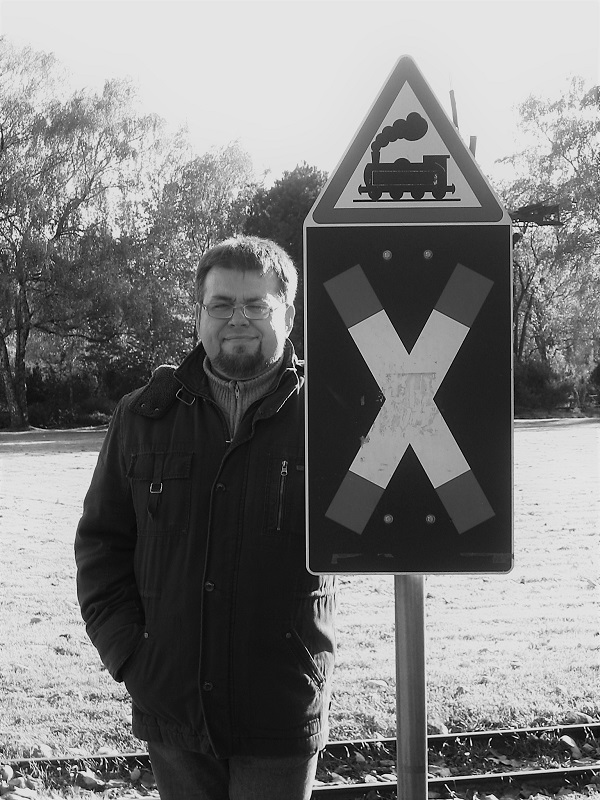 I was born in Wołomin, Poland, on 6th October 1968. When I was about 20, I wrote several short stories for an underground fanzine and for a local news weekly. I burnt all earlier texts, including two poem collections and a drama, or buried them deep beneath piles of paper in some forgotten drawer. I studied at Warsaw University, first physics – quite unsuccessfully, I am afraid – and then computer science, with somewhat better results. For many years I worked as a software developer, designer and analyst. Since 2008, I have been earning my living as a freelance translator of professional texts, mostly IT-related, but also works of fiction. I have translated three young adult novels by Gemma Malley (the Declaration series), two thrillers by Northern Irish author Stuart Neville (The Ghosts of Belfast and Collusion), as well as one book by Lisa Unger (Heartbroken). Currently I am working on some interesting new translations.
My first novel, A Stop Called Death, was published in 2007; it is the first instalment in a series about Detective Inspector Adam Nowak of the Warsaw Murder Investigation Team. Both this book and the second novel (Wolf Island, 2008) were nominated for the "Great Calibre" Award for the best Polish crime novel. My third novel, entitled There Is No Such City (2010), is set both in Warsaw and in London. The fourth book, The Basilisk (2015), was shortlisted for the "Kryminalna Piła" award for the best Polish urban crime/mystery novel. The latest novel in the series is titled Five Skulls and was published in October 2017..
A Stop Called Death has been translated into German and Italian, and Wolf Island into German.
Music is an important part of my life – and my interests are quite eclectic, from medieval songs and classical music to heavy metal and stoner rock. I also like films, football (being a supporter of Polonia Warsaw for almost 25 years), travelling (especially by train), as well as good food, beer and whisky, while not forgetting about other aspects of life. I certainly don't like computers and television (although I watch football matches and some detective series).
I live near Warsaw with my family and a dog.
[Translation: Tomasz Konatkowski / Christopher Lash (rightbankwarsaw.com)]